Arden Motors, which operates BMW and Mini dealerships in Kent, has been acquired by US-based dealer group Lithia And Driveway.
Lithia (LAD) will bolt on the new businesses, BMW/Mini Maidstone and BMW/Mini Tunbridge Wells, to Jardine Motors Group, the AM100 retailer which it acquired earlier this year to start to build a large scale presence in the UK.
It doubles the size of Jardine's relationship in the UK with BMW Group; Jardine already has BMW and Mini dealerships in Milton Keynes and in Bury St Edmunds.
The Tunbridge Wells business had only been in Arden's hands since 2020, when it bought the dealership from Inchcape.
The acquisition is likely to add more than £130 million annual sales to Jardine's turnover.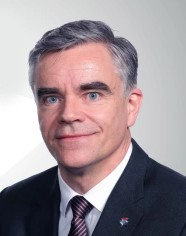 Neil Williamson, former Jardine chief executive and now Lithia And Driveway's UK regional president, said: "Following LAD's entrance into the UK with the Jardine Motors Group earlier this year, we have always stated our desire to grow."
"Bringing the teams from both Maidstone and Tunbridge Wells together with our existing BMW & Mini businesses in Bury and Milton Keynes further strengthens our ability to serve customers with these exciting brands.
"Our collective efforts will help deliver on our aspirations across the UK and supports our mission of 'growth powered by people'."
The deal was managed by David Kendrick and his automotive team at UHY Hacker Young, who represented Arden Group.
Kendrick said: "The acquisition of Arden makes complete sense for Jardine as it compliments their portfolio as well as expanding their relationship with BMW and Mini significantly. Ross (Daverson) and his team at Arden have built a leading business with strong profitability that will no doubt continue under its new group ownership."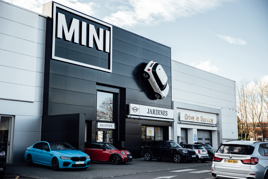 Lithia And Driveway declared ambitions "to develop a market-leading UK presence" after its acquisition of top 10 AM100 motor retailer Jardine Motors Group.
The £300m takeover means that now three of the 10 largest car dealers in the UK are owned by American companies.
Sytner, no.1 in the AM100, is owned by Michigan-headquartered Penske Automotive Group; Group 1 Automotive UK, no.7 in the AM100, is part of Texas-headquatered Group 1; and the new owners of Jardine, no.9, are based in Oregon.